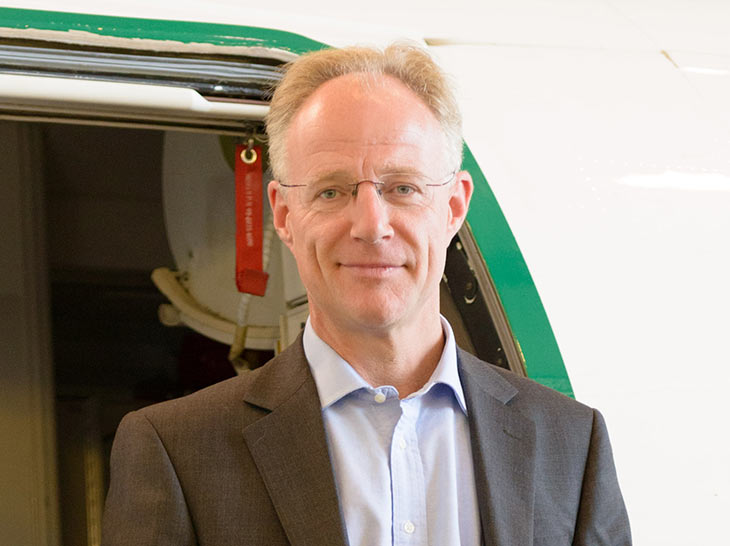 Can ACMI contracts deliver the affordability and flexibility that regional carriers seek to underpin their operations? What are the main areas of concern affecting the regional aviation sector in Europe?
Angus von Schoenberg of TrueNoord analyses the emerging trends at the recent ERA General Assembly 2017 in this report.
The European Regions Airline Association (ERA) annual general assembly, was held in Athens in October. Under the shadow of the Acropolis airline CEOs, lessors, manufacturers, technical service providers and lawyers gathered to talk about the state of the industry.
Among ERA's member airlines, a strong emerging trend over the last year is the acceleration of the transformation of some carriers' business models into wet lease capacity providers. Some smaller operators such as UK based Titan Airways or Denmark's Danish Air Transport have been active in the Aircraft, Crew, Maintenance and Insurance (ACMI) leasing market for many years, but such carriers have traditionally focused on short-term, often ad hoc, requirements to cover, for example, unscheduled maintenance events, industrial action or certain peak time requirements.
In recent years, some carriers have begun to develop long-term ACMI contracts either as a diversification strategy from their normal scheduled services or increasingly seeking to develop ACMI contracts as their main core business. Long-term ACMI contracts are prevalent in North America where many of the regional operators provide capacity to legacy network carriers under a capacity purchase agreement (CPA), which are often for long periods that can exceed ten years. Operators such as Skywest, Republic and Jazz fly for majors on this basis. Increasingly, European carriers are adopting a similar business model to fly for larger airlines, a main difference being that no major European airline has yet committed to such an agreement for as long as ten years.
Of the major European airlines, SAS has been a leader in contracting capacity on this basis. Initially, capacity was provided by Cimber and Jettime on CRJs and ATRs, but neither of these operators continue today principally because their contract rates were too high for SAS to generate a return, and the providers themselves were not able to generate positive results either.
Undeterred, SAS have continued with a similar strategy and have now contracted with Cityjet to provide capacity on CRJ900s, and with Estonia's Nordica to provide ATRs.
Cityjet is an example of an ERA member airline that has completely changed its business model from that of a scheduled airline to becoming principally an ACMI provider. Apart from its sole remaining scheduled route between Dublin and London City, its fleet of 17 CRJ900s now operates for SAS. In addition, three of its Sukhoi SSJ100s now operate on behalf of Brussels Airlines under an ACMI agreement and some of its remaining RJ85s provide capacity for KLM. The remaining aircraft operate in the charter market.
Nordica also operates most of its services on behalf of others. This includes a newly acquired fleet of five ATR72-600s (including one leased from TrueNoord) for SAS and its CRJ900s that fly on behalf of LOT Polish. Another example is Adria, which has orientated itself to specialise in ACMI work for Austrian Airlines, Swiss and Luxair in recent times, using an expanded fleet of CRJ900s.
Other carriers operate a hybrid of scheduled and ACMI services. This includes Flybe in the UK, which designates this as white label flying. In the past Flybe has operated ATRs on behalf of Finnair and today it operates DHC8Q-400s on behalf of Brussels Airlines. Conversely, Flybe also leases in ACMI capacity from Stobart for its Southend operation; and Air Nostrum is expanding its business by providing ACMI capacity for smaller Latin American carriers in Paraguay and Argentina.
One of the themes in the growth of ACMI has been the success of operators from Baltic or Eastern European countries, who have been able to take advantage of their lower cost base for back office and administration. Only time will tell how long this advantage will continue and how other competitors in the ACMI space respond. Certainly, for larger airlines looking to outsource regional operations in this way, there are more competitors and options for this wet-lease business than ever before.
A change in priorities for regional airlines
A survey of the membership identified some key areas of common concern. Most of these are not new matters, but their relative importance has changed. It was also interesting to note what was not being discussed. For example, previously highlighted potential issues, such as the changes to IFRS and the treatment of leases on balance sheet, were not discussed by airline bosses this time around.
In previous years, the ongoing impact on regional airline members of EU261 on passenger compensation rights in the event of delays or cancellations had also been a key concern, but this was only the principal problem for 3% of respondents at this years' event. Instead, three other items took pole position in Athens all of which are about equal in importance.
First, the continued shortage of flight crews among ERA member airlines was highlighted as a major concern. This is a global issue, but it is affecting smaller regional carriers disproportionately since long-term career paths for crews are more limited at member airlines. Legacy airlines and low cost carriers can provide transitions to larger aircraft and offer a more attractive career trajectory.
Secondly, slot constrained hubs along with the practical effects of air traffic control delays at congested larger airports is a big issue. This continues to limit the ability of regional airlines to provide connections from smaller airports to major hubs. Indeed, many airports are now pricing access to slots in a discriminatory way that favours aircraft serving long-haul destinations in particular, as these provide greater revenue streams for major hubs. Again, this is not confined to Europe, but it is an increasing threat to regional carriers globally.
Thirdly, the uncertainty surrounding Brexit was highlighted by a perhaps surprising number of members since many operators have little or no exposure in the UK market. Although the "in extremis" scenario of no agreement on air services between the UK and EU is regarded as unlikely, unclear direction on aspects of future border controls and customs are deemed to be a concern from both a cost and travel time perspective.
What is happening on the manufacturing front?
From an aircraft manufacturing perspective, this year's event coincided with the announcement that Airbus has acquired a controlling stake in Bombardier's C-Series. Many delegates dubbed the CS100 as the new A316 and the CS300 as the A317. However, the consensus amongst both the majority of delegates, and those representing Bombardier, was that this development is a positive one as it both validates the belief that a market exists for advanced technology aircraft in the 120-150 seat category and that Airbus' market position will enable sales on C-Series aircraft to grow substantially.
Overall, the general mood among the leaders of European regional aviation in Athens was positive with a focus on the forward-looking business of expanding; finding more crews and taking on more aircraft.
For further information about TrueNoord, expert commentary regarding regional aircraft leasing and global market insights, director biographies and photographs – please contact:
Inter Relations & Company
Tel: +44 1403 218588
Cell: +44 7785 306445
Jane Goring: jane@inter-relations.co.uk
31 October 2017