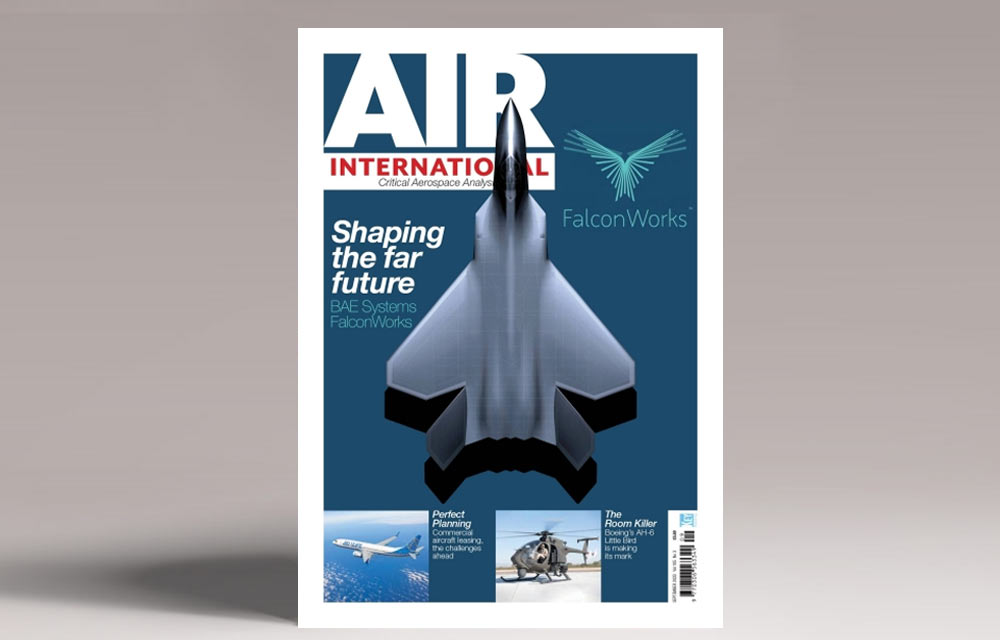 Air International – Perfect Planning
The commercial aviation industry was brought to its knees during COVID-19, but one sector remained steady throughout and is now wiser, more profitable and in-demand: aircraft leasing. Michael Doran speaks to Anne-Bart Tieleman and other leading players about how they achieved this.
Regional leasing specialist Truenoord says portfolio diversification will be a key factor in determining capital allocation and mitigating macroeconomic challenges that impact supply and demand of aircraft.
It's hard to think of any part of aviation that has emerged from the coronavirus pandemic stronger, more in demand or more attractive than aircraft leasing. While airlines faltered with their grounded aircraft, lessors kept ploughing on, financing new aircraft and keeping investors on their side.
Prior to COVID-19, around 55% of the global commercial fleet was financed by lessors, but that has grown to about 66% and looks likely to climb even higher in coming years. Lessors have demonstrated resilience by managing their way through the crisis and simultaneously keeping many customers in business.
The sector has an extremely bright future, given its large order books for new aircraft, large fleets of current-generation planes, diversified portfolios and access to investment-grade finance. Air International wanted to examine how this strong position came about and, given continuing uncertainty, why the future is so rosy.
TrueNoord
With a focus on 50-150 seat aircraft, Netherlands-based TrueNoord specialises in the regional market, covering turboprops and jets. It is a full-service company that provides clients with leasing and lease management services from its Amsterdam headquarters and offices in London, Dublin and Singapore. While TrueNoord specialises in a particular market niche, its portfolio contains a diverse fleet of 69 aircraft, comprising ten commercial types including variants from ATR, Airbus, Embraer, MHIRJ and De Havilland.
Although many regional operators managed to keep their aircraft in the air for most of the pandemic, it was still a difficult time for all lessors, who often had to work individually with clients to find a way through the crisis. Now that the recovery is in full swing, it is time to reflect on how the leasing sector survived COVID-19 and what sort of health it is today.
Anne-Bart Tieleman, CEO of TrueNoord, believes that while COVID-19's impact on aviation may have been transient, some of its effects are here to stay and that's a good thing for the leasing sector. Speaking to Air International, he explained that the sector has proven its resilience and ability to manage a crisis, making it attractive to a wider pool of investors: "Leasing companies have proven that this is a robust business, and that's important for not only equity investors but also for debt providers and the debt capital market investors to see that this is an industry that delivers and can actually survive. I think that will affect the leasing industry going forward."
Tieleman also believes that it is becoming cheaper for some airlines to secure an aircraft via a lessor than by financing it themselves, as the lower risk profile facilitates lessors to finance these aircraft more cheaply. The nature of leasing various aircraft types to a pool of different operators diversifies the risk for investors compared to funding an aircraft to an airline. Before the pandemic, just over half of the global fleet was owned by lessors, and that was considered to be the sweet spot in the mix between owned or leased aircraft. Having weathered the storm so well, Tieleman believes that may well change in the post-COVID era: "It has only strengthened the leasing business case, and I think we should not be surprised to see leasing companies own up to two-thirds of the global fleet in the future. I think we will only build on the 50% going forward, and the leasing industry will become bigger."
The shift to using new-generation narrowbodies on longer-range routes is also trickling into the regional market, where airlines want to add more frequencies with full planes on medium-haul flights. This is particularly true in the above 100-seat market, where the Embraer family of jets and the Airbus A220 are gaining more traction, which is where TrueNoord is most active.
The opportunity is there to use these lower-capacity aircraft but offer higher frequencies, thereby managing yield and operating costs by virtue of using the more fuel-efficient new-generation jets. The extended range of the Embraer E2s and the Airbus A220s pushes them into routes previously flown by A320 or 737 types, which Tieleman says is a game-changer: "Instead of flying one or two-hour cycles, these aircraft can deliver four or five-hour cycles, which changes the business an airline can offer with that asset. I think airlines are starting to see that you can still fly the one- or two-hour cycles, but the aircraft gives a lot of flexibility."
TrueNoord sticks very much to the 50-150 seats class of aircraft for clear strategic reasons. Tieleman said it's a niche market because the bigger lessors need to focus on the significant transactions and view this class of aircraft as non-core assets: "There is also an operational side, as there are airlines that only operate these smaller aircraft because that's the markets they are in, and a 737 or A320 is not what they need or can operate for the runways or regions where they operate. It's that combination of factors that creates the market niche that we serve."
OEMs are still raising supply chain issues as they clamber to fill a bucketful of orders, unsettling the balance between supply and demand for new aircraft. With inflation and capital costs rising, lease rates will inevitably start to climb. Tieleman observed that manufacturers cannot deliver what they would like to deliver or what the market demands, which affects aircraft lease rates. A flow-on effect is that some airlines have placed orders well before they usually do: "You already see airlines starting to secure aircraft on the longer term right now, rather than thinking they will take care of that next year or the year after. They see what is happening and will secure aircraft for the next six or eight years, because then they know they will have the assets when they need them."
Article courtesy of Air International magazine: https://www.key.aero/airinternational/latest-issue
Click here to read a PDF of the full article.
30 August 2023