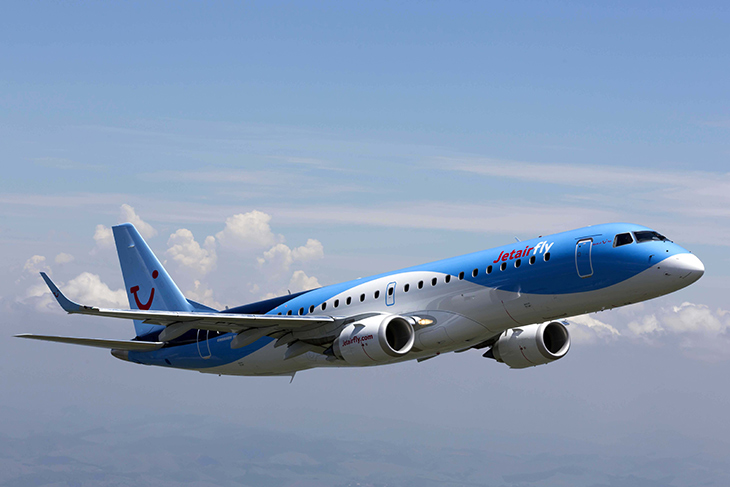 TrueNoord closes financing facility for four Embraer E190 aircraft leased by AeroMexico and TUI (Jetairfly) Belgium
TrueNoord, the regional aircraft lessor, has closed the first tranche of a term financing facility with DVB bank and PK AirFinance of Luxembourg for four of the six Embraer E190 aircraft that it purchased from BOC Aviation in January with leases attached. These four aircraft are operated by AeroMexico and TUI (Jetairfly) Belgium.
This new portfolio of six globally operated E190 aircraft marks a significant investment for TrueNoord and heralds the start of a highly targeted on-going development and growth strategy for the TrueNoord fleet under lease, following initial investment from private equity firm Bregal Freshstream. Milbank acted for TrueNoord as lessor's counsel while Clifford Chance represented DVB Bank SE and PK AirFinance.
TrueNoord's CCO, Garry Topp, said: "DVB has a deep understanding of the aviation market as a whole and provides asset financing for specific types of aircraft including regional jets. They offer a range of products and services that cover the entire lifecycle of aircraft and engines and following our acquisition of these desirable, predominantly 2013 and 2014 assets, we found their focus on structured asset lending to be perfectly in line with our business strategy.
"PK AirFinance arranges asset financing for a wide range of organisations within the aviation sector, including lessors. Their international experience has been of invaluable assistance as we embrace operators like AeroMexico and TUI (Jetairfly) Belgium into our portfolio of airline customers."
Completed financing will soon be announced for the remaining two aircraft from the BOC Aviation purchase as TrueNoord accelerates its acquisitions in the regional aviation sector. Topp continues "As we look ahead to the ERA Regional Airline conference in Copenhagen next week we see a regional sector that is brimming with opportunities worldwide. The creation of a globally diversified fleet of regional aircraft is TrueNoord's primary focus and we will be expanding our assets further as we move through 2017. Securing finance with like-minded banks and financial institutions helps us to close transactions effectively and minimise execution risk for the sellers of these assets. This sustains operational certainty for our airline customers and contributes effectively to the profitability of their businesses."
DVB Bank SE, headquartered in Frankfurt/Main, Germany, is the leading specialist in the international Transport Finance business. The Bank offers integrated financing solutions and advisory services in respect of Shipping Finance, Aviation Finance, Offshore Finance and Land Transport Finance. DVB is present at all key international financial centers and transport hubs: at its Frankfurt/Main head office, as well as various European locations (Amsterdam, Athens, Hamburg, London, Oslo and Zurich), plus offices in the Americas (New York City and Curaçao) and in Asia (Singapore and Tokyo). DVB Bank SE is listed at the Frankfurt Stock Exchange (ISIN: DE0008045501). More information is available on dvbbank.com
PK AirFinance, a GECAS company, is a leading provider and arranger of asset-based financing of commercial aircraft, serving airlines, aircraft traders, lessors, investors, financial institutions and manufacturers in more than 40 countries for over 30 years. pkair.com
GE Capital Aviation Services (GECAS) is a world leader in aviation finance. With 50 years' experience, GECAS offers a wide range of aircraft financing products and services, engine leasing, airframe parts management and airport/airline consulting. GECAS serves ~270 clients in over 75 countries from a network of 25 offices. gecas.com
For further information about TrueNoord, expert commentary regarding regional aircraft leasing and global market insights, director biographies and photographs – please contact:
Inter Relations & Company
Tel: +44 1403 218588
Cell: +44 7785 306445
Jane Goring: jane@inter-relations.co.uk
Lizzie Cooper: lizzie@inter-relations.co.uk
23 March 2017