TrueNoord leases two Embraer E190s to Helvetic Airways
TrueNoord has finalised the lease of two Embraer E190s on three year operating lease agreements with Helvetic Airways AG (Switzerland). The aircraft (MSNs 19000603, 19000607) will be based in Zurich and will operate on flights to destinations across Europe. They will be made available for ACMI to airlines and tour operators as well as Helvetic's own scheduled operations.
The two aircraft will soon be deployed on Helvetic Airways' existing network and accordingly no additional crews will be recruited. "These additional availabilities allow Helvetic Airways to maintain a stable flight schedule even under the current challenging conditions and to guarantee customers a high level of reliability, punctuality and planning certainty," says Helvetic Airways CEO Tobias Pogorevc.
These aircraft bring Helvetic Airways' fleet to 18 aircraft: four Embraer E195-E2s, eight E190-E2s and six E190s. Pogorevc continues, "TrueNoord specialises in regional aircraft and is therefore an ideal partner for Helvetic Airways. The two modern Embraer E190s are the perfect addition to our fleet."
"Despite the supply chain and MRO challenges, TrueNoord is able to make these regional aircraft available to Helvetic Airways just in time for the peak summer travel period" comments Ahmed Ali, Sales Manager – Europe, at TrueNoord.
TrueNoord CEO, Anne-Bart Tieleman, adds: "Helvetic Airways is an outstanding Swiss regional airline with a strong reputation for quality and reliability. The long-standing partnership with its ACMI customer is a testament to its value proposition and we are proud to be their lessor partner."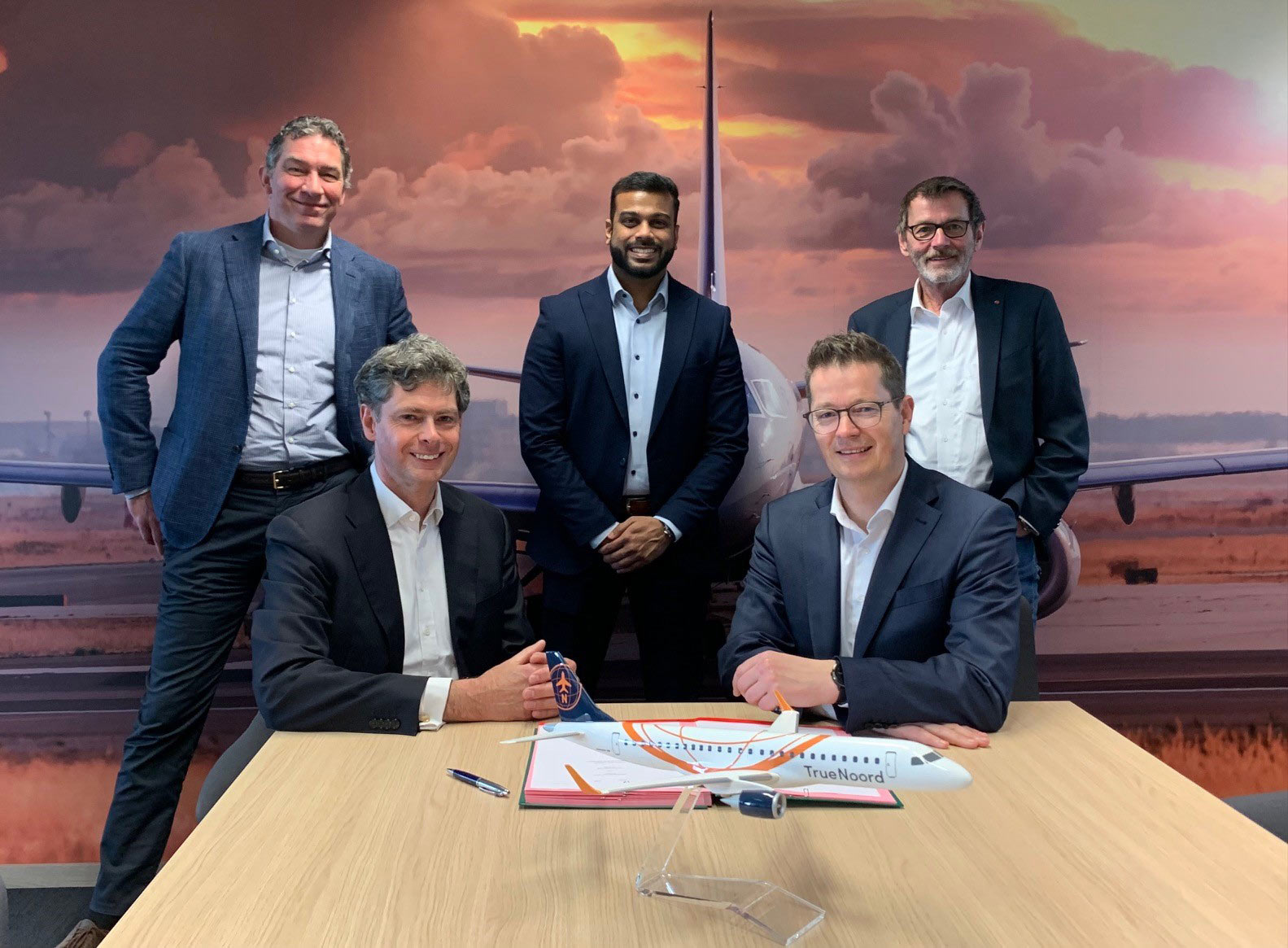 Pictured in photo from left to right are:
Standing: Richard Jacobs, Chief Commercial Officer, TrueNoord, Ahmed Akhtar Ali, Sales Manager – Europe, TrueNoord, and Bruno Jans, Project Leader, Helvetic Airways
Seated: Anne-Bart Tieleman, Chief Executive Officer, TrueNoord, Tobias Pogorevc, Chief Executive
Officer, Helvetic Airways
17 May 2023