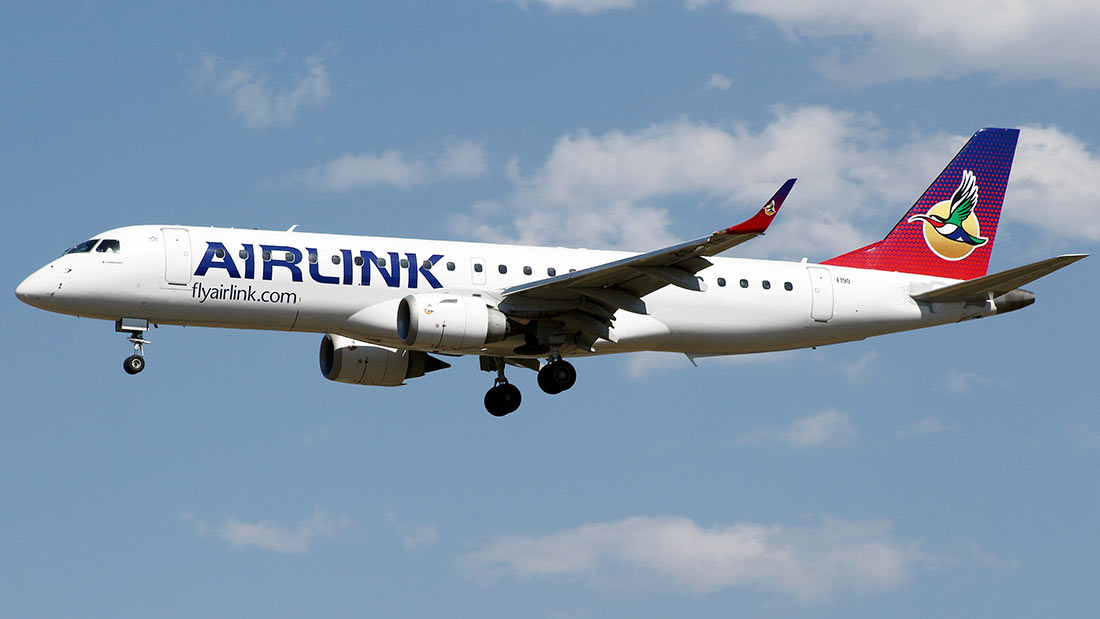 TrueNoord welcomes new lessee – African airline, Airlink
"The novation of two E190s to Airlink increases TrueNoord's footprint in Africa, which is now home to 10% of our global fleet. This is indicative of our ongoing commitment to support the African Continent." says Maarten Maarten Grift, Sales Manager – Africa, Middle East and CIS.
TrueNoord has successfully completed the novation of two YoM 2008 Embraer E190AR aircraft on long-term operating lease to Airlink (Pty) Limited. These assets are part of TrueNoord's recent portfolio acquisition of 10 aircraft from Nordic Aviation Capital (NAC), which brings new lessee airlines from the United States and Canada, as well as Airlink from South Africa, into the business.
The aircraft, which are based in Cape Town and Johannesburg, fly domestic routes across South Africa and to international destinations within Southern Africa. Maarten Grift, Sales Manager – Africa, Middle East and CIS at TrueNoord, comments, "Airlink has been connecting Africa for over 30 years. Operating the Continent's largest fleet of Embraer aircraft, they continue to expand their route network to new destinations spanning regional capitals, smaller communities and major cities. An established airline with a solid reputation for reliability, punctuality and customer service, TrueNoord is proud to welcome Airlink as a new customer and we look forward to supporting their future growth as air travel in Africa continues to strengthen."
Grift continues, "I'd like to extend my thanks to both the Airlink team and the TrueNoord legal team for their cooperation and professionalism, which has enabled the smooth completion of this transaction in minimal time."
Rodger Foster, CEO and Managing Director of Airlink, comments, "TrueNoord is a highly knowledgeable and experienced lessor with solid financial backing. We are very pleased to have them as a new business partner as we continue on our journey as South Africa's leading regional airline. We are committed to optimising regional air transportation by providing exceptional quality service to all our customers and setting benchmarks in safety, on-time performance and reliability."
Richard Jacobs, TrueNoord's Chief Commercial Officer, concludes, "There is great optimism amongst African airlines for 2023 and beyond, which is further bolstered by forward booking numbers that are already exceeding expectations. TrueNoord is encouraged to see these signs of recovery and is proud to work with an experienced and technically capable carrier such as Airlink."
24 April 2023