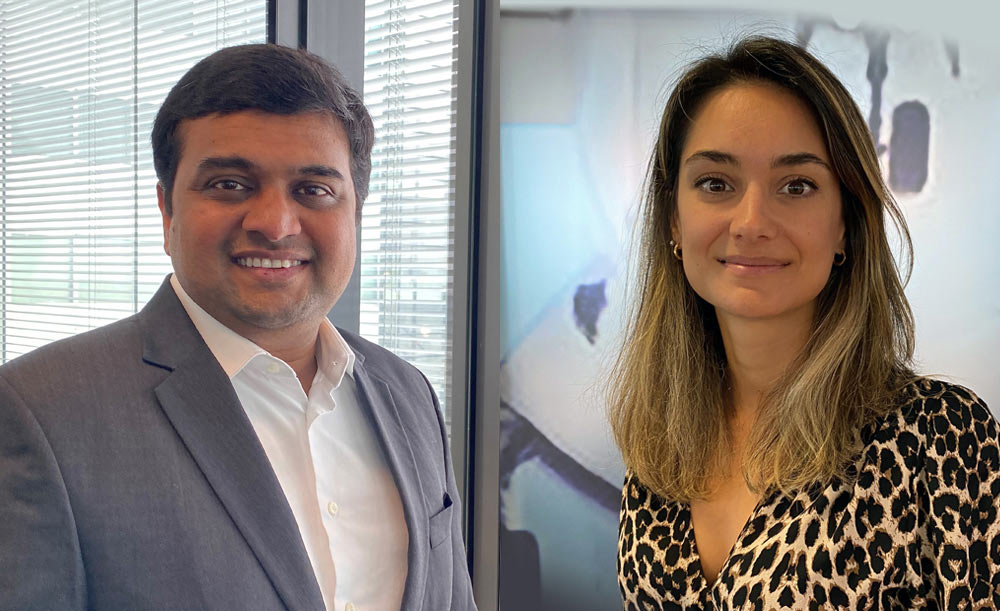 TrueNoord welcomes Vinay Kasturi and Julie Faverie to the team in new financial and legal positions
TrueNoord, has announced two key appointments to complement their existing team. Julie Faverie officially joins the Dublin office as Legal Counsel, following a nine-month Legal Secondee position with the team. Whereas Vinay Kasturi will be based at TrueNoord's Amsterdam office, holding the position of Financial Planning & Pricing Officer.
TrueNoord CEO, Anne-Bart Tieleman, comments: "Both Vinay and Julie bring a wealth of knowledge and previous experience to the Company and we are delighted to welcome them onboard. As we continue to develop as a business, it is important to find the right people that share our passion for regional aviation leasing and our drive to be the best at what we do. I have no doubt that Vinay and Julie will be great assets to our team."
An experienced legal professional, Julie Faverie graduated from the University of Nice with a Master Degree in Private Law, before qualifying as a French Solicitor in 2014. Julie was then admitted to the Roll of Solicitors in Ireland in 2018. Most recently working as a solicitor with the aviation, commercial and corporate team at respected firm Flynn O'Driscoll, Julie was seconded to the TrueNoord Dublin team in October 2021. Now officially joining TrueNoord as a senior member of the legal team, Julie will play a key role in driving lease and financial negotiations as well as other legal matters, ensuring the efficient execution of transactions.
Julie is the first Legal Counsel to join TrueNoord's office in Ireland, she will work closely with both the local Dublin team and TrueNoord's legal team based at their Schiphol office. Julie is currently participating in the ISTAT Professional Development Program (PDP).
A seasoned financial expert, Vinay Kasturi has held a number of high-level international investment and transaction execution positions over the last ten years. Before joining TrueNoord, Vinay was Vice President at CDB Aviation Lease Finance in Dublin where he was an integral part of the team with key responsibilities for pricing, structuring and fleet strategy.
The new role of Financial Planning & Pricing Officer at TrueNoord is a highly analytical position focusing on strategy, investment and finance. Working in close collaboration with the senior management team, finance, sales and technical teams, Vinay will be pivotal in optimising transaction structures and pricing.
Vinay qualified as a mechanical engineer at the Indian Institute of Technology in Guwahati, before attaining a Post Graduate Diploma from the Indian Institute of Management, Calcutta in 2006. In 2017 he also studied at the Michael Smurfit Graduate Business School, gaining a MSc. in Aviation Finance.
14 July 2022