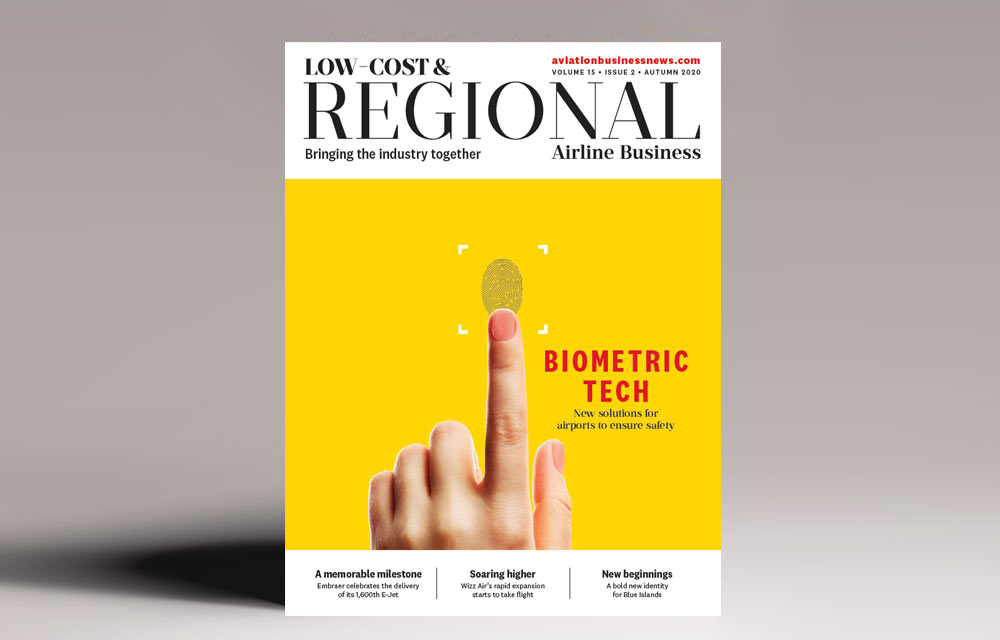 A tailored approach
Angus von Schoenberg, TrueNoord's industry officer, tells Satu Dahl how the regional aircraft lessor is supporting airlines in today's market.
How has TrueNoord been supporting its clients through the pandemic?
Like many other lessors, TrueNoord has supported many of its lessees in a variety of ways. A number of deferral agreements have been made with our lessees whereby rent has been deferred for an average period of three months with a combination of either a catch-up mechanism over time or lease extensions or indeed a combination of both.
Since the severity of the effects of the Covid outbreak has varied between countries, the cash reserves of airlines differed and there was more continuation of regional services in some regions or countries than in others so the needs of airlines were not uniform. Each solution therefore needed to be tailored to assist each airline according to their situation.
Which regions have the biggest demand for regional aircraft at the moment?
As the current pandemic is a global phenomenon which, unlike any other previous crisis, has affected the whole world in a broadly similar way with slightly different timing, there is no particular region where you can say there is particular demand. However, there are pockets of demand that have arisen from specific local circumstances.
For example, the demise of Flybe in the UK has led carriers such as Loganair to add limited parts of its former network to their own and thereby add demand for a handful of additional aircraft over time. As a result of new aircraft order deferrals and, in some cases cancellations, there's also demand to extend the in-service lives of existing fleets rather than returning aircraft to lessors or retiring them.
There are also some opportunistic pockets of demand from carriers taking the opportunity of a weak market to upgrade their fleets. This includes the recent decision of Alliance Airlines in
Australia to acquire 14 former Copa E190s. This is the first such major move and will not be the last. While it is opportunistic, they have been waiting for this chance for a few years.
We also observe that parts of Asia seem to be more active than before in the 100-seater segment. In Europe, operators are recognising the value of lower trip costs of the regional jets. With demand returning slower than in previous crises, this will cause many to hold on to, or even expand, their regional fleet. In the US, replacement of ageing 50-seater fleets will accelerate, which in the longer term will increase demand and extend the economic life for 70-seaters.
What are the key findings of your recently published large turboprop report?
While all aircraft types have suffered hugely from Covid-19, turboprops of all types have been far less affected than larger aircraft types. Large turboprops primarily serve short-haul domestic markets that are recovering faster than international travel.
The Dash-8-400 market is performing poorly as a result of the demise of Flybe and LGW and other announcements such as Air Baltic's decision not to induct the Q400 back into service. This
principally impacts older vintage aircraft manufactured before 2010.
The ATR72 will continue to dominate the large turboprop market for some years to come until engine technology improves and/or a hybrid electric aircraft in this size category becomes commercially available. For the same reason, a new entrant appears unlikely in the next decade, further securing the position of the current generation turboprops.
7 October 2020