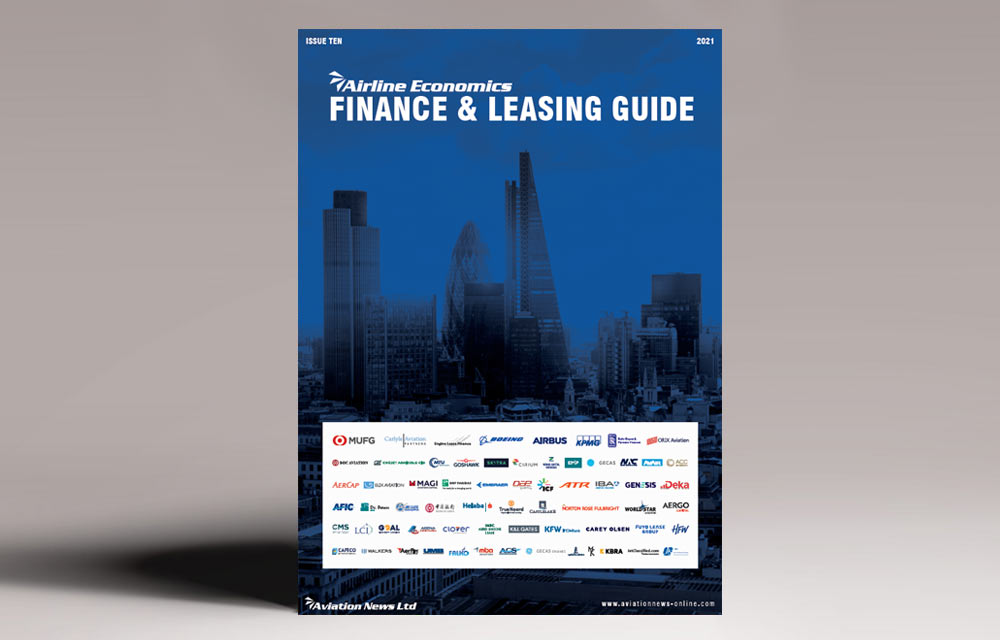 Solving two problems at once
Notwithstanding the need for all airlines to preserve scarce cash due to the COVID-19 induced collapse in traffic, which in the short-term has led new aircraft orders to dwindle to a trickle, the new generation of A220 and Embraer E2 jets can be a tool that will assist airlines to recover. Recent order announcements by both OEMs would appear to confirm that appetite for these aircraft is likely to be strong. Kroll Bond Rating Agency recently observed that the global regional market is poised to be a leader in the overall aviation market recovery as international travel continues to be restricted. This reflection is echoed in TrueNoord's latest analysis covering the upper end of the regional capacity spectrum comprising aircraft between 100 and 150 seats, aircraft increasingly referred to as Crossover Jets.
TrueNoord's analysts have carefully compared Crossover Jets to both existing regional jets and mainstream narrowbodies. These offer less seating capacity than typical B737 or A320 aircraft and therefore enable airlines to match capacity with current and projected lower levels of demand. Often called "right-sizing", this harmonising has occurred before during the 2008 financial crisis. However, this time there is a big difference.
Previously, the provision of a lower capacity aircraft did achieve lower trip costs, but the operating expenses per seat were greater so as soon as demand recovered there was a strong incentive to deploy larger aircraft. The new Crossover Jets, particularly the A220-300 and the E195-E2, offer costs per seat similar to many larger mainstream aircraft including the A320NEO and B737Max. As such, Crossover Jets can offer the ideal capacity to support a recovery in shorthaul domestic and regional markets and do so at competitive costs.
A new niche
In the medium to longer term, Crossover Jets may not only supplement the market occupied by current generation large regional jets by providing longer range benefits, but they can also replace the much larger incumbent fleet of B737-700 and A319s with similar capacity. In addition, TrueNoord suggests that their attractive operating costs may lead them to secure a larger share of the growing LCC fleet. Furthermore, these aircraft types can address consumer demand for more point-to-point connectivity avoiding the need to transit through large hubs for indirect consecutive short flights.
Lessors bring opportunities to extend routes
The right financing is required to add any aircraft to a fleet. Airlines do make aircraft acquisition purchases, but for many carriers increasingly the best financing option is to lease. Capitalising on lessors' in-house technical and commercial expertise is a fast-track to growth and many decisions.
Currently, the number of lessors that have ordered from either the Embraer E-Jet E2 or Airbus A220 families is far less than those with Airbus A320neos or Boeing 737 MAXs in their portfolios. But TrueNoord is a specialist regional lessor. It currently has four E195-E1 aircraft in its fleet and is actively evaluating expanding its Crossover Jet options.
Richard Jacobs is clear about the key characteristics and qualities of these types. "The longer range compared with the earlier generation of regional jets allows the new Crossover Jets to be a viable replacement for the previous generation of A319/737-700s. We see the potential of this type across many applications and view Crossover Jets as a supplementary asset for regional operators rather than a replacement of the current generation of E-Jets which have their clearly defined place," he says.
"These new aircraft types will extend the reach of regional airlines and develop new routes" Jacobs explains. Where distances are longer and traffic too thin to sustain a large narrowbody, for example domestic US routes, South America to the US, within Europe, and between Europe and North Africa, Middle East and CIS. "For thicker routes, trading frequency for aircraft size may be a viable option to enhance the quality across a route network."
It's all about the seats
Seat-mile cost is a key factor and evidence shows that the A220-300 has a seat-mile cost comparable to the larger A320/737-800 but carries an inherently lower capacity risk for competitive markets. The A319 and 737-700 (and their neo/MAX equivalents) are similarly sized and these have a higher seat-mile cost and a higher purchase price. Airline orders are down for these types.
"Not only can Crossover jets compete with the operating costs of larger jets, but another step-change in environmental emissions improvement can also be achieved which is an important consideration as operators seek to enhance their ESG credentials," adds Jacobs.
In respect of shorter flight distances, the new generation Crossover Jets will be in competition with secondary market regional jets. With their substantially lower capital cost, fewer weight related charges and lower maintenance costs, these regional jets will be hard to compete with even with more seats in the crossover jets.
The COVID-19 effect or a new direction?
TrueNoord's research indicates that many operators were already considering a shift in focus to smaller narrowbody aircraft, or larger regional aircraft, prior to the pandemic as a way of bolstering the flexibility of their short-haul fleets. "It wasn't simply due to COVID that operators started examining the business case for smaller aircraft," says Jacobs. "Although the pandemic has altered the economics of flying dramatically. In the recovering regional and short-haul travel sector where demand is fluctuating wildly and planning is both complex and costly, the Airbus A220 and Embraer E2 have been attracting a lot of attention recently due to their competitive operating costs and ideal capacity to cater for a recovering regional and short-haul segment of travel."
As many airlines seek to right-size their fleets, leaner airlines with, in some cases, reduced fleets will emerge. It is therefore logical to assume that smaller more efficient aircraft will be good network development tools. Airlines will be more cautious for a while following the pandemic and according to Jacobs whether by purchase or via sale/leaseback deals, more Crossover Jets seem likely to enter leasing companies' portfolios bringing further fleet options to the airlines.
Throughout the pandemic, Jacobs observes that airlines with the ability to right-size their fleets continue to operate thinned-out routes with smaller aircraft, including both regional jets and turboprops. "Airlines have kept flying with smaller regional jets, particularly in Europe and the US, the largest regional markets."
What's happening now?
A look at the global marketplace reveals some interesting trends regarding take-up of the Crossover Jet types. In Africa several carriers are pursuing options for the A220 including Air Senegal, Air Tanzania and Ibom Air. Air Manas in Kyrgyzstan started A220 operations this spring. In the US, Delta Air Lines currently operates a fleet of fifty A220s and Breeze Airways has orders for 60 aircraft. JetBlue Airways, has three in the fleet at the moment and a further 67 on order.
In Europe, Swiss and Air Baltic operate the largest fleets. Air Baltic, has an operational fleet of 25 A220-300s and more on order, while SWISS favours a mix of smaller and larger models. Air France has ordered 60 A220-300s, and several lessors have significant order books.
"With a core customer base firmly positioned in the 50 to 150 seat market TrueNoord is eyeing new technology as part of our future plan" concludes Jacobs. "We're on a growth trajectory to at least double the fleet to 100 aircraft in the next three years. We are seeing a great deal of interest from airlines seeking greater flexibility within the scope of their fleets and more nimble operations. Crossover Jets will definitely form part of our expanding lease portfolio."
To read the TrueNoord Crossover Jet Market Report go to: www.truenoord.com/investors

View full story
Article courtesy of Airline Economics: https://www.aviationnews-online.com/airline-economics/
11 October 2021