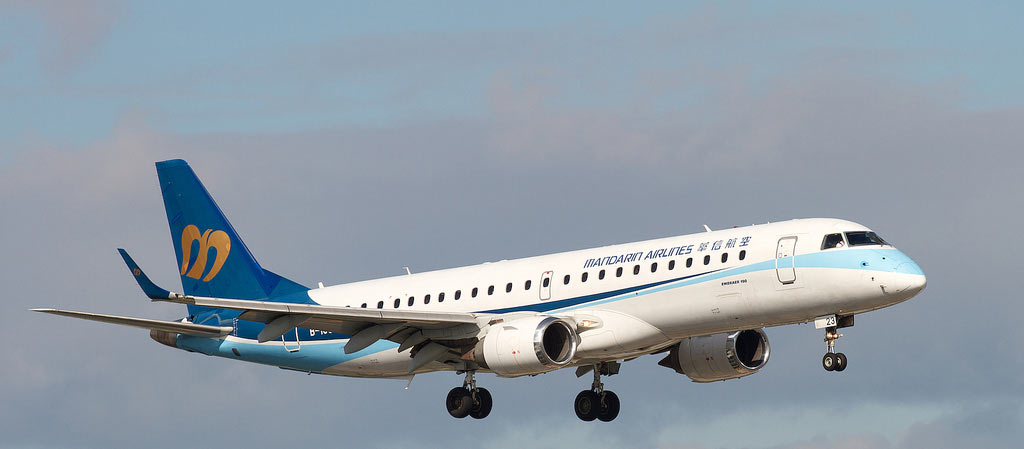 TrueNoord closes purchase of two Embraer E190 regional aircraft from GECAS operated by Mandarin Airlines
TrueNoord, the regional aircraft lessor, has closed the purchase of two Embraer E190 aircraft from GECAS. These aircraft are under lease with and operated by Mandarin Airlines. This pair of aircraft increases TrueNoord's Embraer fleet under lease to seventeen globally operated E190s. The purchase was partially financed under a finance facility by BNP Paribas and DVB Bank. Pillsbury and Stek acted as legal advisers for TrueNoord throughout the transaction.
Mandarin Airlines is based in Taipei, Taiwan and operates domestic and regional international flights. It introduced the Embraer E190 to its fleet in June 2007 and currently operates six E190s on domestic, cross-strait and international routes delivering state of the art services to their customers with modern flight systems, cabin comfort and space, and a quiet flight experience.
"Providing aircraft for a regional carrier in East Asia is an exciting step for TrueNoord and we are proud to support Mandarin Airlines, a fully owned subsidiary of China Airlines" says Anne-Bart Tieleman, CEO – TrueNoord. "We see a multiplicity of opportunities with existing operators, new airlines and new lessees across the East Asia region. We understand the complex geographies that need air transport to deliver economic growth and community connections. We will continue to build our portfolio of aircraft to service operators, like Mandarin Airlines. The provision of regional aircraft is TrueNoord's sole specialism."
TrueNoord's strategy is to acquire relatively young aircraft with long remaining leases operated by quality operators – a specialist approach that is fully endorsed by its leading investors: BlackRock, Aberdeen Asset Management and Bregal Freshstream.
29 May 2018