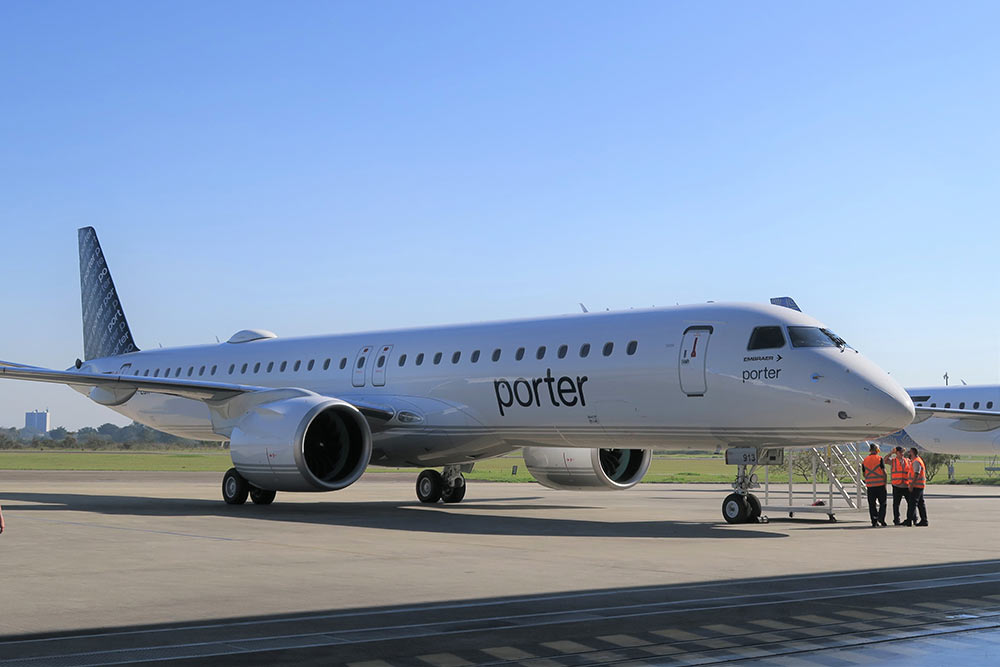 TrueNoord delivers first of six brand new Embraer E195-E2s to Porter Airlines
"We are delighted to induct this next-generation, fuel efficient aircraft into our fleet of leased Embraers, its long-range capabilities open exciting possibilities." states Anne-Bart Tieleman, TrueNoord CEO.
TrueNoord has delivered the first of six Embraer E195-E2 aircraft to Canadian operator, Porter Airlines. The specialist regional aircraft lessor announced its purchase of these game-changing next-generation jets last year and the remaining five E2s will all join Porter's expanding fleet on long-term operating leases during 2023.
The aircraft (MSN 19020087) will operate from Ottawa, Montreal, Halifax and Toronto to cities across Canada and the United States with routes connecting to US south and west coast destinations. "Porter Airlines is the North American launch customer for the E2 and TrueNoord's first Canadian lessee" says Garry Topp, TrueNoord Sales Director – Americas. "Porter have impressed us during the acceptance of the aircraft with their professional handling of the delivery process in Brazil."
He affirms that the E2 is built to meet the future needs of regional operators and is evidence of Porter's progressive approach. "It is an excellent asset, delivering next-gen fuel efficiency and long-range capability. As more airlines focus on their carbon footprint and enhancing their sustainability credentials, this new small narrowbody gives Porter the lowest emissions aircraft type in the market. We also know that they have invested significantly in elevating the economy passenger travel experience to deliver a unique all-inclusive product."
TrueNoord is a significant player in the Embraer leasing market with 60% of its fleet of regional jets and turboprops concentrated on the aircraft type. Anne-Bart Tieleman goes on to say that the addition of E195-E2s to TrueNoord's portfolio is part of a long-term initiative to introduce new technology aircraft that will support regional airline customers worldwide as they seek to upgrade their fleets. "We are very pleased to deliver our first aircraft to Porter Airlines especially as they are pioneering the E2's range and service qualities. With this small narrowbody they are exploiting a new niche for regional aviation offering long-range business and leisure routes, aiming to set new standards within the Canadian airline industry. We are proud to be part of this journey."
20 June 2023