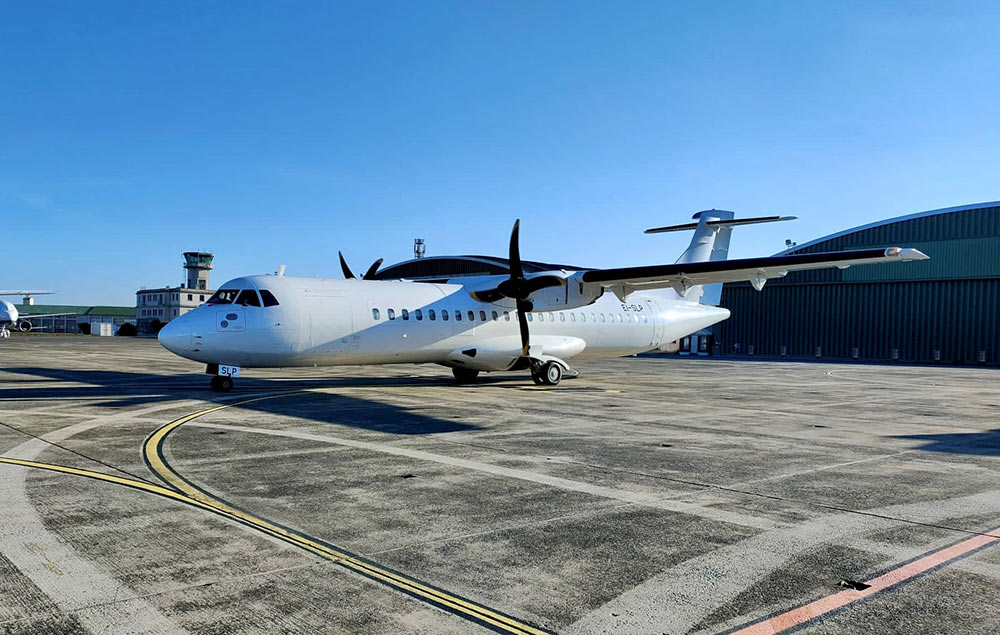 TrueNoord leases ATR72-212F cargo aircraft to Slovenian operator – Amelia International
In a new re-marketing transaction, TrueNoord, the specialist regional aircraft lessor, is pleased to announce it has entered into a new four-year operating lease agreement with Amelia International, part of the Regourd Aviation Group. The ATR72-212F (MSN 461) cargo aircraft was previously leased by ASL Airlines Ireland. It will be transitioned into Amelia International's regional fleet and be based in Ljubljana, Slovenia.
Slovenian airline Amelia International is a specialist in ad-hoc charter and regular regional flights in Europe and Africa. It gained its AOC in 2012 and is today operating a fleet of 14 aircraft, composed of Embraer 135/145 and ATR42/72. On top of the airline business, Amelia International also specialises in airworthiness consulting for regional aircraft and operates several line maintenance stations. MSN 461 will be Amelia International's first cargo aircraft.
According to Matija Krajnc, Managing Director of Amelia International, it was a logical step for an airline that prides itself on an entrepreneurial approach to develop cargo capabilities. "Leasing the ATR72-212F from TrueNoord enables us to build upon Amelia Group's fully integrated aeronautics services to fast-track our cargo expansion. We aim to offer our cargo clients the same professional and reliable service that we are known for in passenger operations from our bases in Europe and Africa."
Maarten Grift, Sales Director – Africa, Middle East and CIS at TrueNoord, is pleased to welcome Amelia International to the Company's lessee portfolio. "We look forward to working with the experienced team at Amelia to support the airline's new cargo operations. There are increasing opportunities for nimble, cargo-converted turboprops around the regional airport network in Europe and Africa as e-commerce continues to expand rapidly. Operators, like Amelia International, want to combine fast-turnaround of cargo loads with economical operations for maximum flexibility and profitability. We would like to thank our partners NTE Aviation, LLC and Airplane Delivery for the support they have provided in this transition."
12 January 2022