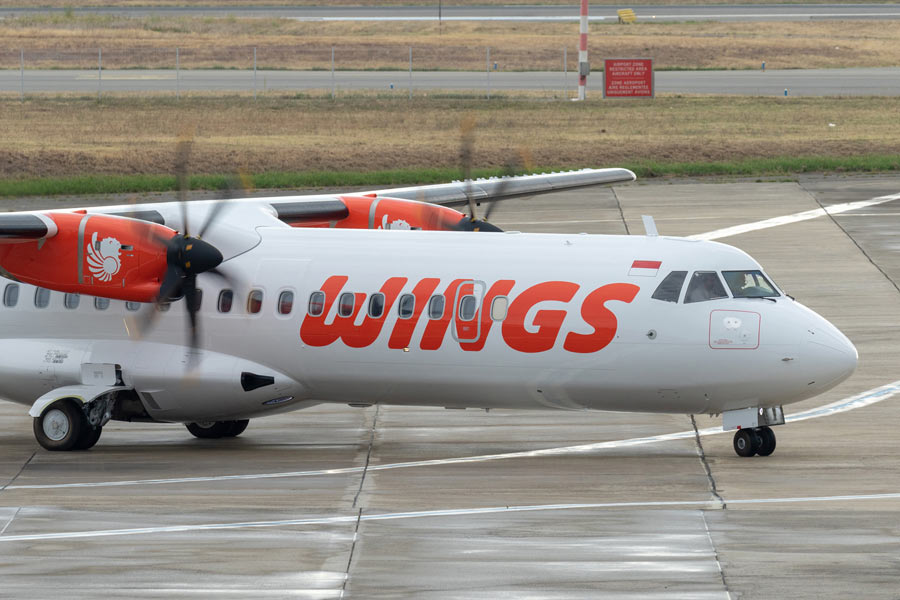 TrueNoord leases four new ATR 72-600s to Wings Air of Indonesia
These are the first factory new aircraft to be purchased and leased by TrueNoord signifying the regional specialist's focus on a low average fleet age and a broadening of its turboprop portfolio.
PT Wings Abadi, operating as Wings Air and a subsidiary of Lion Air Group, has taken delivery of its fourth new ATR 72-600 aircraft leased from TrueNoord, the specialist regional aircraft lessor. This is the culmination of a deal that has already seen TrueNoord integrate three aircraft into the Wings Air fleet in August, October and November this year.
The aircraft are all provided on long term operating leases in association with Transportation Partners and ATR. Financing is provided under TrueNoord's recent term loan warehouse facility supported by Morgan Stanley, NORD/LB Norddeutsche Landesbank and Barclays. Legal services were provided by the London and Singapore offices of Milbank, Tweed, Hadley & McCloy LLP and Indonesian law firm Mochtar, Karuwin & Komar.
Commenting at a convention for aviation finance in London, Anne-Bart Tieleman, CEO – TrueNoord, said "These are the first brand new ATRs for TrueNoord and it has been an exciting experience for us over the past five months. These aircraft sow the seeds of our ultimate vision and long term plan to build up a strong portfolio of young regional aircraft types with a good global spread and leased to experienced, market leading, operators. Wings Air currently flies 270 routes across Indonesia mostly consisting of short-haul flights of less than one hour. Their fleet is exclusively comprised of propellerbased aircraft, allowing the airline to serve difficult routes and airstrips that only turboprop aircraft can service."
Edward Sirait, CEO – Lion Air Group, said, "We are delighted to start a new relationship with TrueNoord, a specialist regional aircraft lessor, and we look forward to expanding this commercial partnership over the years." Wings Air is one of the Lion Group airlines, it solely focuses on domestic routes and also serves as a feeder airline for the group in Indonesia. Operational hubs are located across the biggest cities in Indonesia, such Jakarta, Manado, Denpasar, Medan and Batam.
ATR Chief Executive, Stefano Bortoli, said: "ATR repeatedly proves itself as a first class investment asset for lessors, financiers and investors confirming its attractive return and high residual value. It further proves itself as the perfect aircraft to open and serve regional routes because of its operational versatility, unbeatable economics and comfortable and modern cabin, which is why so many communities around the world depend on the service it supplies."
Tieleman continues "Countries with geographical infrastructure challenges, like Indonesia which is made up of thousands of small islands, rely on air transport to do business, connect to education, healthcare, and families. It is vital for these nations to have a modern, reliable aviation sector that delivers access beyond other more time consuming travel options. TrueNoord are proud to be part of the chain that provides dependable, modern aircraft enabling regional airlines to enhance lives and build prosperity."
TrueNoord is firmly establishing its footprint in South East Asia. This significant deal for four ATR 72-600s follows TrueNoord's purchase of two Embraer E190 regional aircraft operated by Mandarin Airlines in May this year. Several other opportunities are currently in development across the region.
11 December 2018