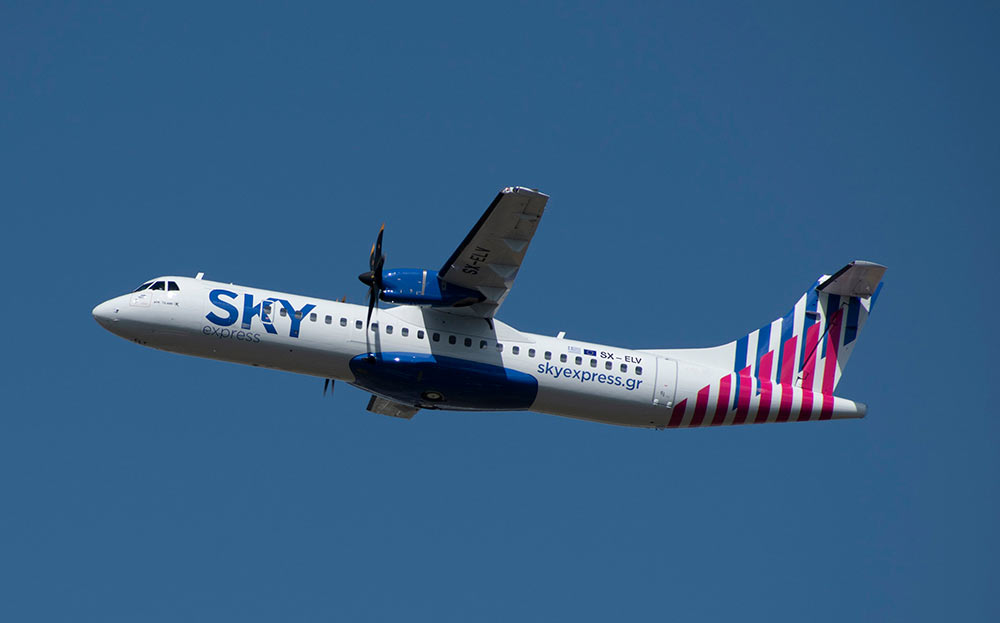 TrueNoord leases new ATR72-600s to SKY express
TrueNoord, the specialist regional aircraft lessor, has signed a strategic agreement with the fastest growing Greek operator SKY express for new ATR-600s that are on a phased fleet induction programme with operating leases. Funding for the aircraft was provided by TrueNoord's revolving warehouse facility underwritten by Citibank, Société Générale and Royal Bank of Canada.  CMS acted as legal counsel for TrueNoord on the acquisition. Milbank represented TrueNoord on the financing with Clifford Chance advising the lenders.
This current deal concerns the new ATR72-600s that SKY express is introducing from ATR to replace the existing fleet of ATR72-500s that are currently in operation. The acquisition fits perfectly with SKY express' strategy to operate the youngest and greenest fleet in Greece. It will ensure ongoing and sustainable regional operations and connectivity across its expanding network including all popular Greek islands. Based in Athens, SKY express operates the largest network in Greece (35 destinations), as well as 13 international destinations (London Heathrow, Larnaca, Brussels, Paris CDG, Rome, Lyons, Nantes, Lille, Hamburg, Dortmund, Amsterdam, Gratz, Klagenfurt) launched during 2021. It has brokered interline agreements with worldwide carriers such as KLM, Air France, Qatar Airways, American Airlines, Middle East Airlines, Air Serbia and Cyprus Airways.
Vasiliki Christidi, IOGR Group General Manager, says the airline is proud to bring the new generation of ATR 72-600 aircraft to Greece and reinforce the coverage of its fast-growing network. "With these new acquisitions and our partnership with TrueNoord we continue SKY express' steadily upward course and deliver on our promise to operate one of the greenest and youngest fleets in Europe. With sustainable investments, strong long-term partnerships forged during challenging times, and an innovative customer-centric approach, we will build a dynamic future."
Michael Adams, Sales Director–Europe at TrueNoord comments, "We are looking forward to supporting SKY express' continued growth with the new ATR 72-600s. The turboprop's environmentally friendly characteristics, low fuel consumption and significantly lower CO² emissions are powerful evidence that operators are not only seeking economic solutions but are also committed to a sustainable future for regional aviation. Fleet replacement is vital or essential connections may fail.
"This is a significant moment for TrueNoord as we develop our footprint across Europe" continues Adams. "We are pleased to be part of a recovering market and we welcome SKY express to our regional airline lessee family as they fully transition their fleet to the latest ATRs. TrueNoord is geared up to support airlines who need to factor in short frequent flights, inhospitable terrain and environmental considerations."
15 September 2021