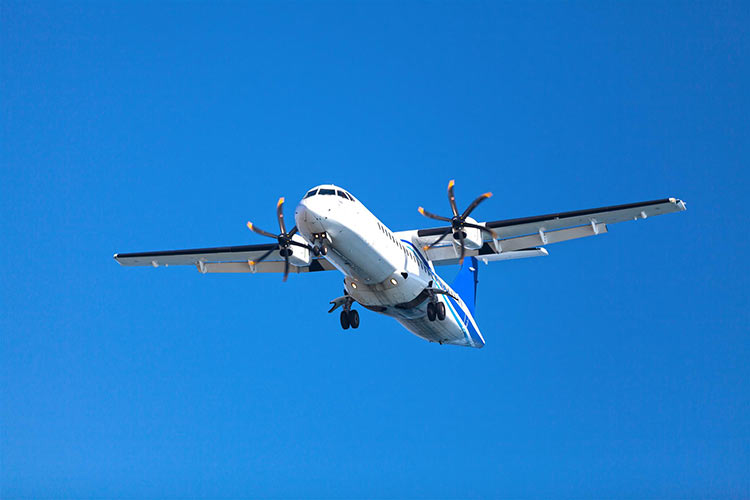 TrueNoord purchases two ATR 72-600 aircraft with leases attached from Castlelake
TrueNoord announces its purchase of two ATR 72-600 aircraft from global private investment firm, Castlelake.
This investment continues the highly targeted on-going development and global growth strategy for the TrueNoord fleet under lease, following investment from private equity firms Bregal Freshstream and BlackRock.
The purchase of the two ATR 72-600 aircraft from Castlelake has recently been completed. One of the aircraft, with MSN 1038, is operated by Regional Jet (a subsidiary of Nordic Aviation Group) in Estonia. The other aircraft, with MSN 1042, is flying with HOP!, part of the Air France-KLM group, in France.
Commenting on the purchase TrueNoord CEO, Anne-Bart Tieleman, said: "I am pleased to announce the acquisition of these relatively young assets with long-term operating leases. Both aircraft are operated by well-respected European regional airlines and we are delighted to welcome these operators to the rapidly expanding TrueNoord portfolio. The continuing acquisition of a globally diversified fleet of regional aircraft is our primary interest and this latest purchase shows our commitment to expansion in Europe. HOP! and Nordica are extending their route networks and we are pleased to play a part in their growth ambitions."
For further information about TrueNoord, expert commentary regarding regional aircraft leasing and global market insights, director biographies and photographs – please contact:
Inter Relations & Company
Tel: +44 1403 218588
Cell: +44 7785 306445
Jane Goring: jane@inter-relations.co.uk
Lizzie Cooper: lizzie@inter-relations.co.uk
7 September 2017