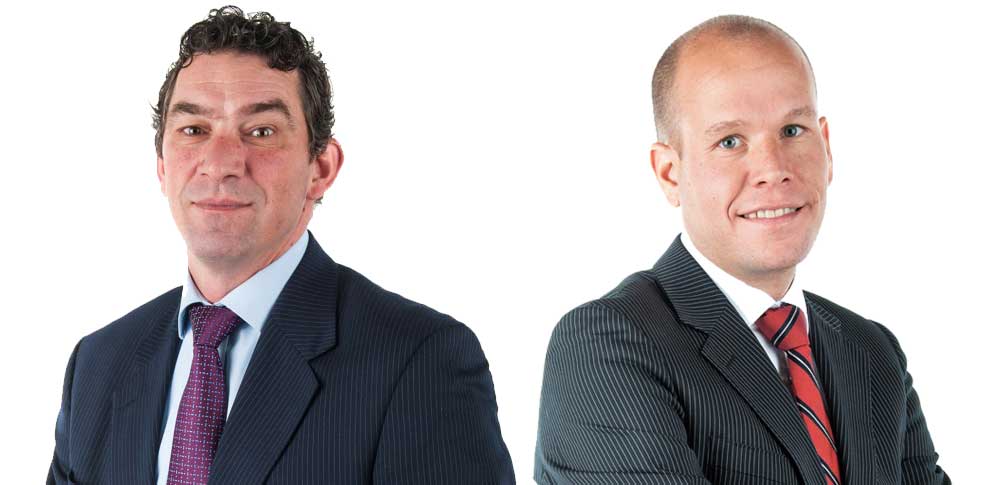 TrueNoord welcomes new Head of Sales & Marketing, Richard Jacobs, and new Sales Director, Carst Lindeboom
TrueNoord, the specialist regional aircraft lessor, is pleased to announce the appointment of Richard Jacobs to Head of Sales & Marketing and Carst Lindeboom as new Sales Director. Jacobs and Lindeboom both joined the TrueNoord team this month as the organisation expands its senior management in line with significant portfolio growth and emerging global opportunities.
A graduate of the faculty of Aeronautical Engineering in Delft, Jacobs started his career in 1992 with Fokker Aircraft, as an accident investigator. After the demise of Fokker Aircraft, he continued to work with the product support company, Fokker Services, as Vice President for Marketing & Sales. He left Fokker in 2006 to become Managing Director of Mass Lease and Fleet Manager for the affiliated regional airlines VLM Airlines and Denim Air.
Lindeboom began his career in aviation working for Denim Air as Sales Director until he joined TUI Airlines in 2016 as Commercial Area Manager for the Caribbean. He later became Postholder Ground Operations for Amsterdam Airlines. Prior to TrueNoord, he has worked for several regional aircraft lessors and has gained valuable skills and experience working in different disciplines of the various airline organisations. He holds a Master's degree in Technology Management from the University of Groningen.
Anne-Bart Tieleman, CEO of TrueNoord comments, "Richard and Carst bring a new dimension and depth of knowledge to the team. As two respected professionals in the regional aircraft leasing market, their broad insight, commercial acumen and experience in the global marketplace will be an asset to TrueNoord as we continue to pursue our focused strategy of steady growth in the sector."
19 January 2018