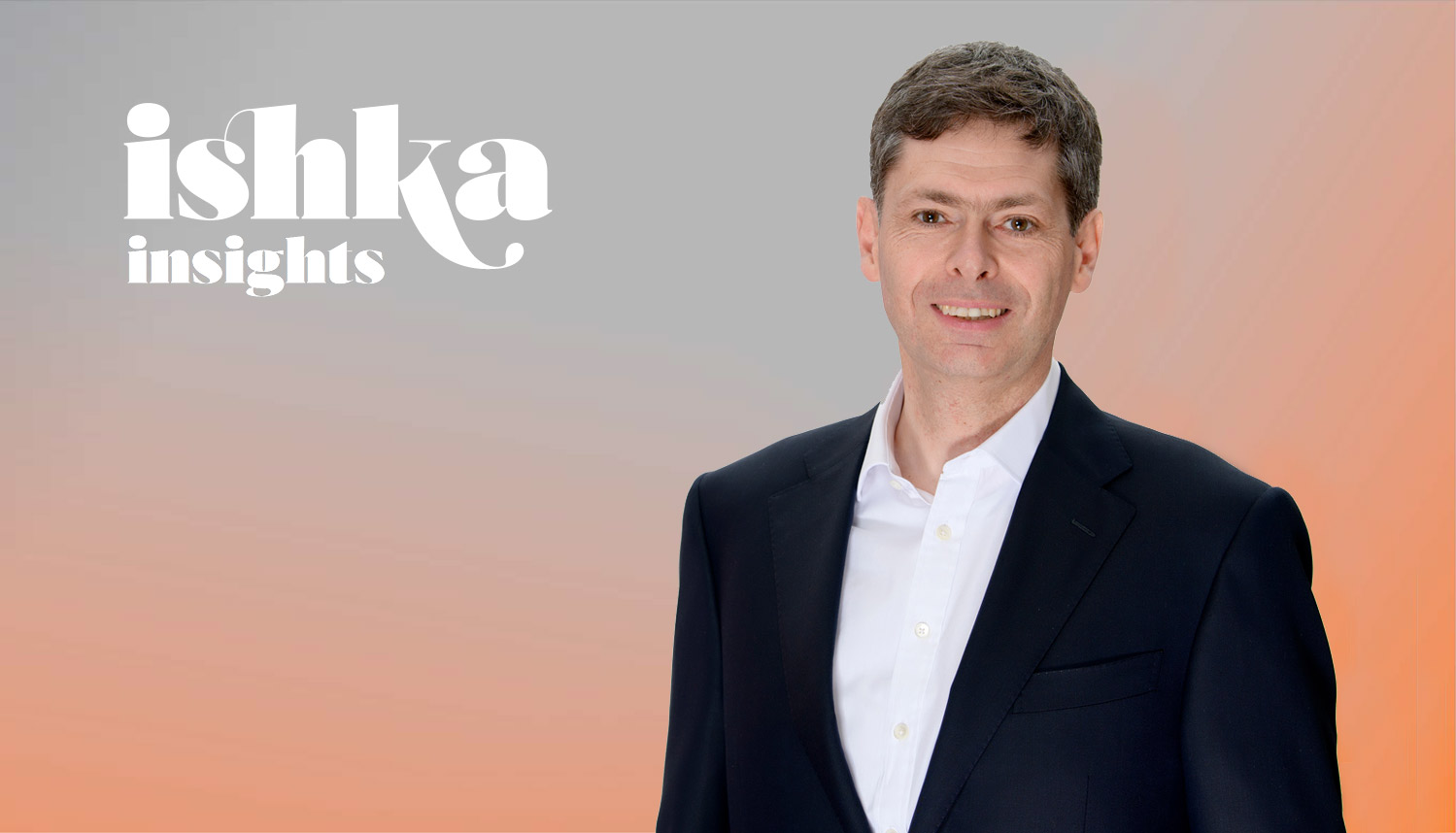 TrueNoord's Tieleman: Asset diversification, new types in 'our wish list'
TrueNoord CEO Anne-Bart Tieleman speaks to Ishka on the regional aircraft lessor's reincarnation into a bigger entity and its strategy for fleet growth.
After two busy years building up scale mostly on the back of Embraer E1 acquisitions, Dutch regional lessor TrueNoord is ready to "diversify" its asset targets. CEO Anne-Bart Tieleman tells Ishka that, as a relatively new lessor aiming for growth, "you cannot always abide by a rigid portfolio strategy" and its recent E1 bias is "not on purpose." "Our wish list is to have a balanced and diversified portfolio of turboprops and jets," Tieleman makes clear.
TrueNoord has more than doubled its portfolio since its 2017 rebranding to 44 aircraft today, including around 65% E1 jets, and is on course to surpass 100 aircraft in the next five years. "The more aircraft we have, the better we can kind of create this diversification," says Tieleman.
The Dutch CEO speaks to Ishka on TrueNoord's reincarnation into a bigger entity with private equity backing, broadening its access to US dollar financing and its strategy for fleet growth across the 50 to 150-seat market.
Private equity rebirth
TrueNoord started life as GA Finance in 2003 and moved into the leasing business in 2005 – funnily enough, Tieleman remarks, purchased from none other than Martin Moller, the chairman of regional leasing mammoth Nordic Aviation Capital (NAC). Seven years later and having reached a "sizable size", GA Finance foresaw that growing professionalisation and an influx of private equity into narrowbody and widebody lessors would, in due time, also reshape regional leasing.
"So we can either do two things: we stay how we are – small with our own equity, but that rather limits our growth, which in the end we think will marginalise us – or we change, meaning that we also need to grow and attract external capital," says Tieleman. The lessor chose the latter and in 2016 London-based private equity fund Bregal Freshstream announced its investment in TrueNoord.
Following its rebranding in 2017, BlackRock and Aberdeen Standard became co-investors. "No one had heard of Freshstream, but everybody knows BlackRock, so having BlackRock joining us was kind of a milestone in the development of TrueNoord," Tieleman remarks. The equity backing was followed by a $500 million facility underwritten by Morgan Stanley, Nord LB and Barclays in 2018.
That facility will be replaced with a new revolving warehouse finance facility of $360 million with an uncommitted $150 million accordion feature. The new facility is underwritten by Citibank, Société Générale Corporate & Investment Banking and Royal Bank of Canada, TrueNoord announced on 31st October. Citibank will act as agent and security trustee under the facility. Legal advisers Milbank acted for TrueNoord and Clifford Chance represented the banks.
Competitors opening financing doors
TrueNoord's private equity-backed growth is not unique. In recent years, rivals such as Elix Aviation Capital and Falko have also gained equity backing from the likes of Oaktree and Fortress respectively. Tieleman concedes that regional aircraft leasing is, compared to bigger aircraft assets, "a much smaller market" but still "large enough for several [lessors]."
The lessor chief also sees a hopeful prospect in the growth of TrueNoord's competitors: they push open new financing "doors" for regional aircraft leasing. "Where do you go if you need US dollars? That would be the US debt capital markets," responds Tieleman, pointing at NAC's completion of the largest ever senior unsecured private placement by an aircraft lessor earlier this year.
"Of course, that is a success for NAC and that's great for them, but it is also a success for the market itself – now people [US investors] understand this market and its products. I don't say that this [an unsecured private placement] is something we will do tomorrow or next week, but clearly we also need US dollars," he says.
Asked if, like Elix in 2017, TrueNoord could also come to the ABS market with a regional aircraft portfolio, Tieleman responds that "it is an alternative" to other US dollar financing channels, but it is "not directly in our planning." "I see it more as a balance sheet management tool than as an exit [tool for assets]. We are building a platform, we're not building a portfolio to unload those assets with a securitization and sell e-notes," he remarks.
Growth: Organic, but more diversified
So, what is TrueNoord aiming for? Tieleman says the lessor wants to focus on three "organic growth pools": buying aircraft from other lessors, sale-leasebacks on new deliveries, and sale-leasebacks of aircraft owned and operated by airlines.
Among these, the lessor is showing a slight preference for sale-leasebacks on new deliveries, although Tieleman clarifies this is "not carved in stone." "We'd be happy to consider a sale-leaseback and basically create our orderbook in that way instead of ordering aircraft directly," he explains.
More sale-leasebacks with airlines would allow TrueNoord to reduce its dependence on portfolio opportunities for growth and help it diversify its portfolio with aircraft types in its wish list: Airbus A220-100s or A220-300s, De Havilland DHC-8 Q400s and Embraer E2 jets. "For sure we will get some E2s or A220s or more turboprop aircraft," he remarks, underlining that they are also "working hard" to get Q400s. "Hopefully, well… let's say watch this space," he teases.
This need for diversification, he says, does not rely on cherry-picking for higher returns. "There is no asset that yields better in our 50-150 seat class over other assets – it is often a combination of many things and, of course, [lessee] credit risk." In the case of the A220, Tieleman admits that lessor competition for the type has resulted in "some price pressure" on lease rates, but he questions whether all lessors investing in the A220 are "the right lessors" to, at a later stage, remarket those aircraft.
Acquiring other platforms is not something TrueNoord is contemplating. "Is that really needed? It can be quite difficult in the sense that you have to deal with human capital," he explains. Portfolios of regional aircraft from bigger lessors, however, like the one acquired by Falko from Avolon last year, are not out of the question. "There are still some of those portfolios in the market, so yes, I'm not saying no, but I have no crystal ball, so I cannot promise anything," he says.
The Ishka View
TrueNoord's objective is clear: it wants a spread of assets "over CF34-powered aircraft and geared turbofan-powered aircraft over different sizes of aircraft." The company's keen eye for small portfolios coming to market has inadvertently led it to build up significant E1 exposure, but its interest in other regional jet types and turboprops suggests this may not last for long. The lessor recently opened an Asia sales office in Singapore, which it hopes to "further populate" in the coming years, to serve markets like Indonesia that have a high demand for turboprops. The lessor is also keen to grow its regional jet lessee base in North America where, Tieleman commented, "we'll need to have something of a sales office in that time zone as well." TrueNoord enlisted its first US customer last month, Republic Airways, after purchasing six Embraer E170s from GA Telesis.
16 November 2019