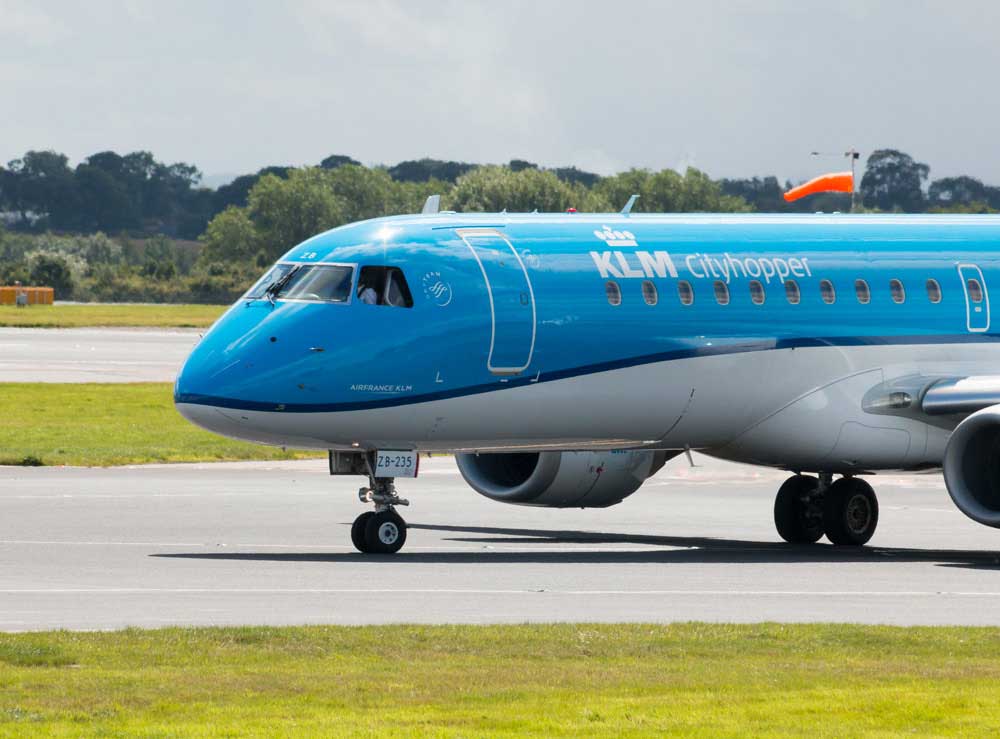 TrueNoord closes financing facility for five Embraer E190-100 regional aircraft leased by KLM Cityhopper
TrueNoord, the regional aircraft lessor, has closed its term loan financing facility with Nord/LB Norddeutsche Landesbank for five Embraer E190 aircraft that it purchased from BOC Aviation in January with leases attached. This new group of five E190 aircraft operated regionally by KLM Cityhopper represents a significant investment for TrueNoord, and heralds the start of 2018's highly targeted programme for their fleet under lease. The Company anticipates that by the end of March its portfolio will stand at 22 aircraft.
Pillsbury acted as legal advisers for TrueNoord throughout the transaction.
As all five aircraft from the BOC Aviation purchase are operated in support of KLM's European network, TrueNoord is set to accelerate its acquisitions in the regional aviation sector.
TrueNoord's CEO, Anne-Bart Tieleman, said: "Working with financiers, like Nord/LB, on the acquisition of young aircraft with long remaining leases operated by triple 'A' carriers, such as KLM, is an important part of our strategy moving forward. We are currently concluding a number of transactions for predominantly young to new assets that will be utilised by regional carriers worldwide."
In the past twelve months TrueNoord's specialist business model has been recognised by leading investors with both BlackRock and Aberdeen Asset Management coming on board together with the cornerstone investor, Bregal Freshstream. TrueNoord also won the Global Transport Finance 'Regional Aircraft Lessor of the Year Award 2017'. "That achievement endorses investor confidence in the regional aircraft leasing sector" Tieleman continues. "As we look ahead to the ISTAT Americas conference in San Diego next week we see a regional sector in The Americas that has abundant opportunities. We already have some Embraer E190s flying with AeroMexico as part of our globally diversified fleet of regional aircraft and we will be expanding the penetration of our assets further throughout the region as we move through 2018."
Commenting on the closure of this latest deal for five aircraft, Graham Lees, Head of Sales at BOC Aviation said "This is the second major transaction for Embraer E190s that we have successfully concluded with TrueNoord in the past 12 months for airlines in Europe, Asia and South America. Their professional handling of aircraft transactions with leases attached ensures smooth operational continuity for airlines in competitive regional markets."
27 February 2018