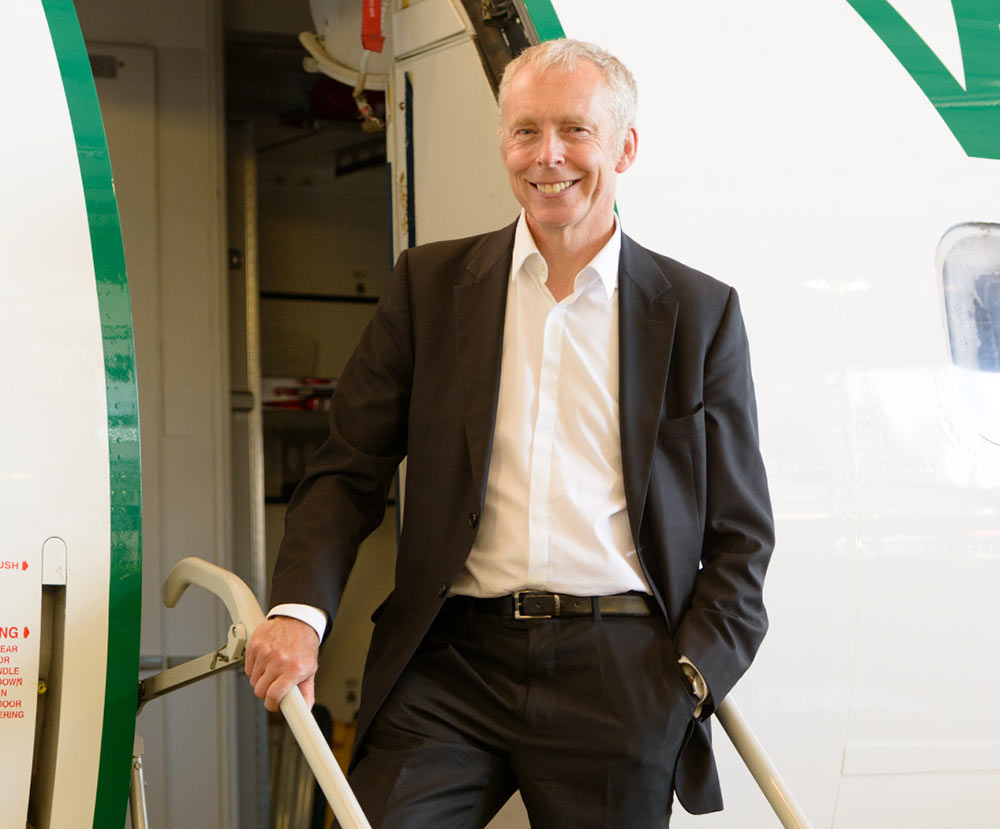 TrueNoord Regional Aircraft Leasing introduces Nigel Turner as Chairman
Amsterdam/London, July 11th 2016: TrueNoord announces the appointment of Nigel Turner as non-executive Chairman to the business. An experienced industry figure, Turner cements the recent expansion of the senior management team which secured new investment from Bregal Freshstream to build its regional aircraft portfolio.
Nigel Turner is well known to the regional aviation industry. Until recently he was Deputy Chairman of Jetscape and before that served in the role of Deputy Chairman and CEO of BMI until 2009. He was a director of NATS (National Air Traffic Services) for 13 years. He is currently a Director of Finnair.
Commenting on the appointment, Anne-Bart Tieleman – CEO of TrueNoord, said: "The announcement of our new brand, new investment and enhanced management team, is further strengthened by Nigel's decision to join us as Chairman. This is a positive development for the business as we grow the fleet to take advantage of the many opportunities being presented to us in the regional aircraft leasing sector. Nigel's far-reaching experience from both sides of the leasing process; understanding the needs of both lessee and lessor, will help guide TrueNoord as we define our niche strategy and step up the expansion of our leasing portfolio."
Nigel Turner, Chairman of TrueNoord, said: "With the recent consolidation in the regional aircraft leasing market TrueNoord will provide a high quality, relationship orientated approach which will provide more choices for airlines and create better opportunities for OEMs. Our ambition is to become one of the leading lessors in the regional aircraft market with the solid backing of Bregal Freshstream, and a very experienced management team led by Anne-Bart Tieleman. I am pleased to join the Board of TrueNoord and look forward with great optimism to the next few years."
TrueNoord is headquartered in Amsterdam, with offices in London and provides leasing and lease management services to operators and investors in the regional aircraft sector. See www.truenoord.com.
Bregal Freshstream a Private Equity company focused on mid-market investments. It looks to invest in growth businesses across a wide variety of sectors, with a particular geographic focus on the UK and Benelux markets. Its strategy is to acquire majority equity stakes in the companies in which it invests, though it also has the capability to invest as a minority shareholder and can invest across the entire capital structure, including in debt and debt-like instruments. Partnering with owners and management teams of its portfolio companies is fundamental to Bregal Freshstream's strategy in order to achieve positive growth.
11 July 2016