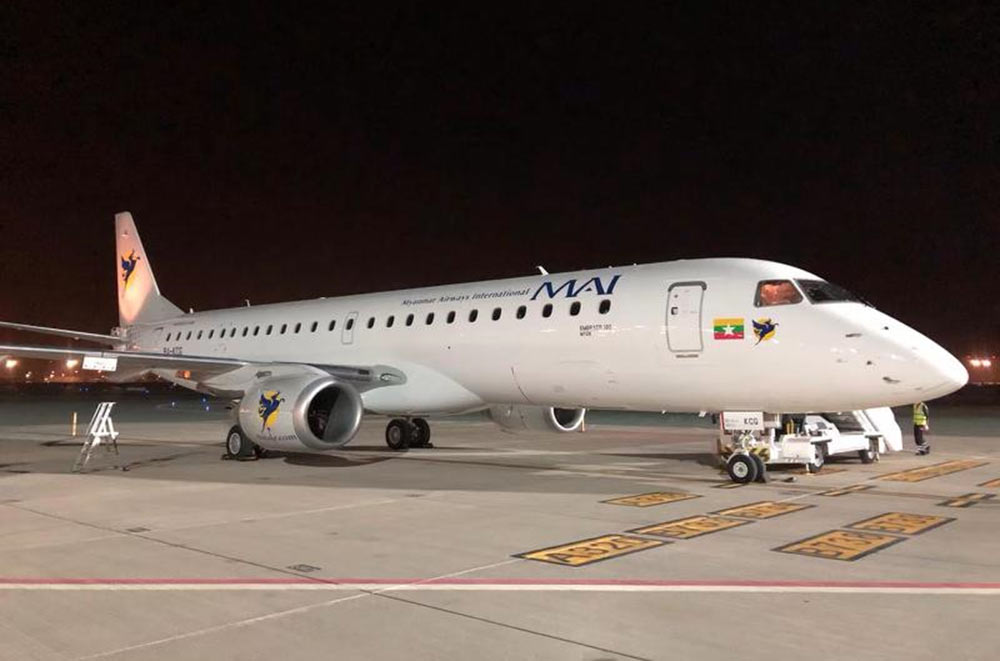 TrueNoord transitions Embraer E190 to MAI
TrueNoord, the regional leasing specialist, has finalised delivery of an Embraer E190 to MAI (Myanmar Airways International). The aircraft, based at Yangon International Airport, will service domestic routes across Myanmar and regional destinations in Southeast Asia.
The aircraft has been transitioned to MAI from previous TrueNoord lessee, Air Astana.
Carst Lindeboom, Sales Director – Asia Pacific, says that the Company is steadily expanding its footprint across Asia and the team is pleased to support MAI and the people of Myanmar in these difficult times.
"We're continually building new relationships and exploring the new regional aircraft leasing opportunities in the diverse Asian market. Countries and operators are dealing with the pandemic situation in a multiplicity of ways, and we have been creative in finding leasing solutions that support their operational and commercial requirements. So often regional aircraft are used to sustain crucial connectivity across complex geographical zones and distribute people and important supplies to remote areas. We are committed to help our airline customers deliver these essential services alongside rebuilding their commercial flight programmes. We look forward to the new cooperation with MAI."
U Kyaw Han, Deputy CEO of MAI affirmed the importance of building their route network and adds "Our pilots, cabin crew, maintenance crew and our staff are proud to take MAI's 3rd E190 to the skies and to serve our passengers with an enhanced flying experience. We look forward to a productive partnership with TrueNoord. The operation of the E190 marks yet another important milestone in MAI's fleet expansion strategy and domestic jet network growth. As the demand grows, we plan to scale up the frequency of our E190 operations on both domestic and regional routes."
29 November 2021